You need cashups permission to view cashups reports. If you don't have access to this module, ask someone with Managers permission to update your user permissions.

The cashup report will only have data if you have completed a cashup in Loaded

The cashup report does not necessarily equal the total sales amount for the same period, a common reason for this is sales that have been put on account on your POS system. This means a sale will have been recorded for the period, however Loaded will not be expecting the cash for this sale in the cashup.
At the end of the day, week or month, you will want to view the difference between what you expected to receive (In cash, eftpos, credit cards, etc) versus what you have actually received.
You can access your cashup reports via Reports, Reconcilation, Cashups or after you have completed entering a cashup by clicking the white Cashup Reports button in the top right hand corner of your screen.
The cashup report gives the total amount of each type of tender received between two cashups which have been complete in Loaded.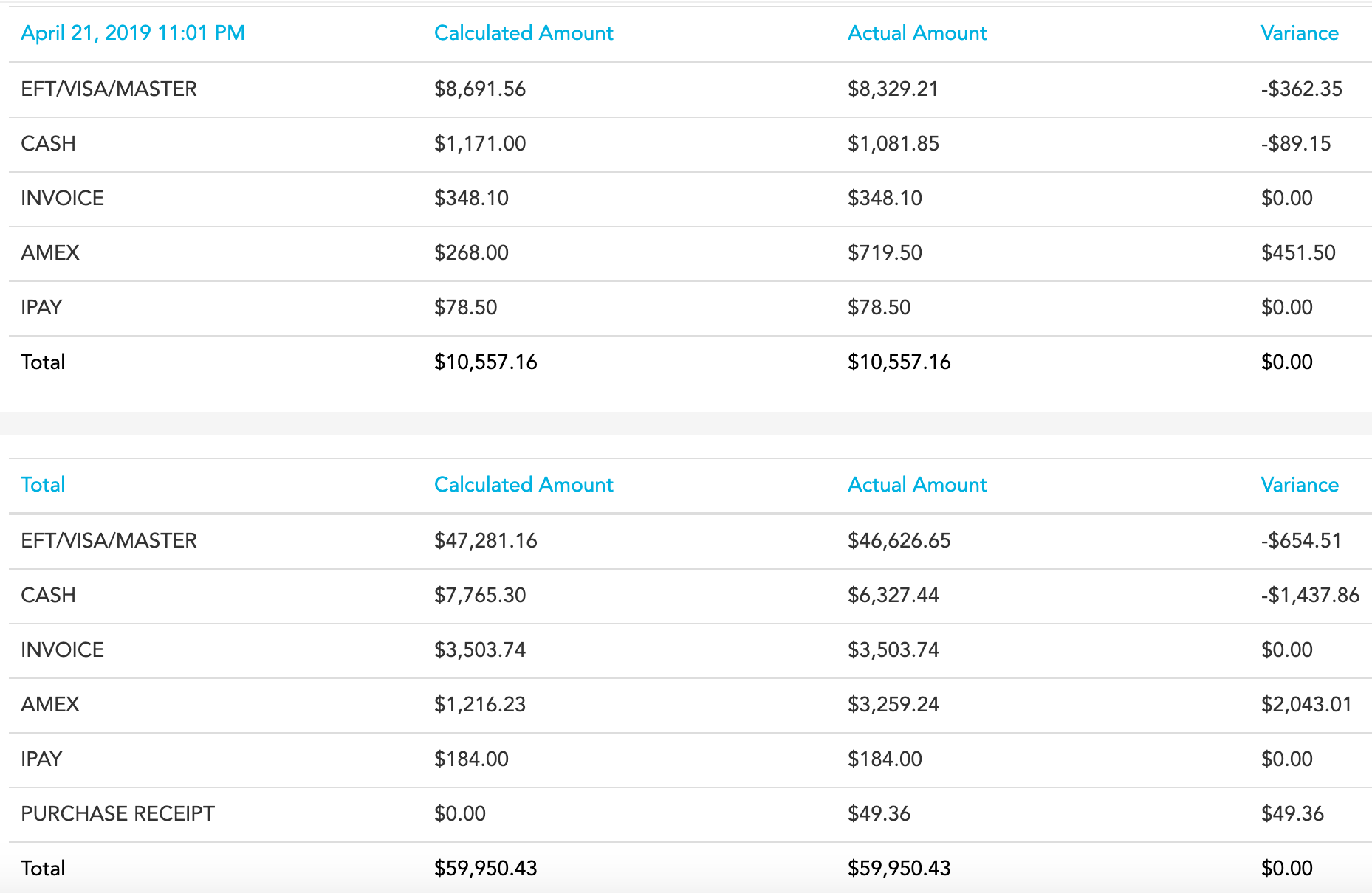 The report provides both a daily and overall total of the calculated amount which your POS system has told loaded it is expecting to receive for the period and the actual amount the staff have said has actually been received and the variance between the two.
The actual amount received should then be reconciled to your accounting system to ensure that Eftpos and Credit Card settlements match as well as Cash banked.