You need Stock permission to add a supplier. If you don't have access to this module, ask someone with Managers permission to update your user permissions.

Loaded has a list of Preferred suppliers list, start by searching this list and if you can not find the supplier you are looking for then you should add a custom supplier.
Loaded has a master list of suppliers available but if you are wanting to create a custom supplier please follow these steps.
To access head to Stock and then Manage, Suppliers.
Click the blue Add Supplier button on the right-hand side of the page

Ignore the first option which is Add from Preferred Suppliers List and start entering the supplier details into Add Custom Supplier

You must enter the full trading name for the Supplier and you must have a contact number and email address which the supplier will accept orders to

Click Save once you have finished

If you need to go back and edit a suppliers details at a later date simply click on the supplier name in this list, edit it and re-save
Note -You can add a preferred supplier and then edit the suppliers details, you however can not edit the name of a preferred supplier.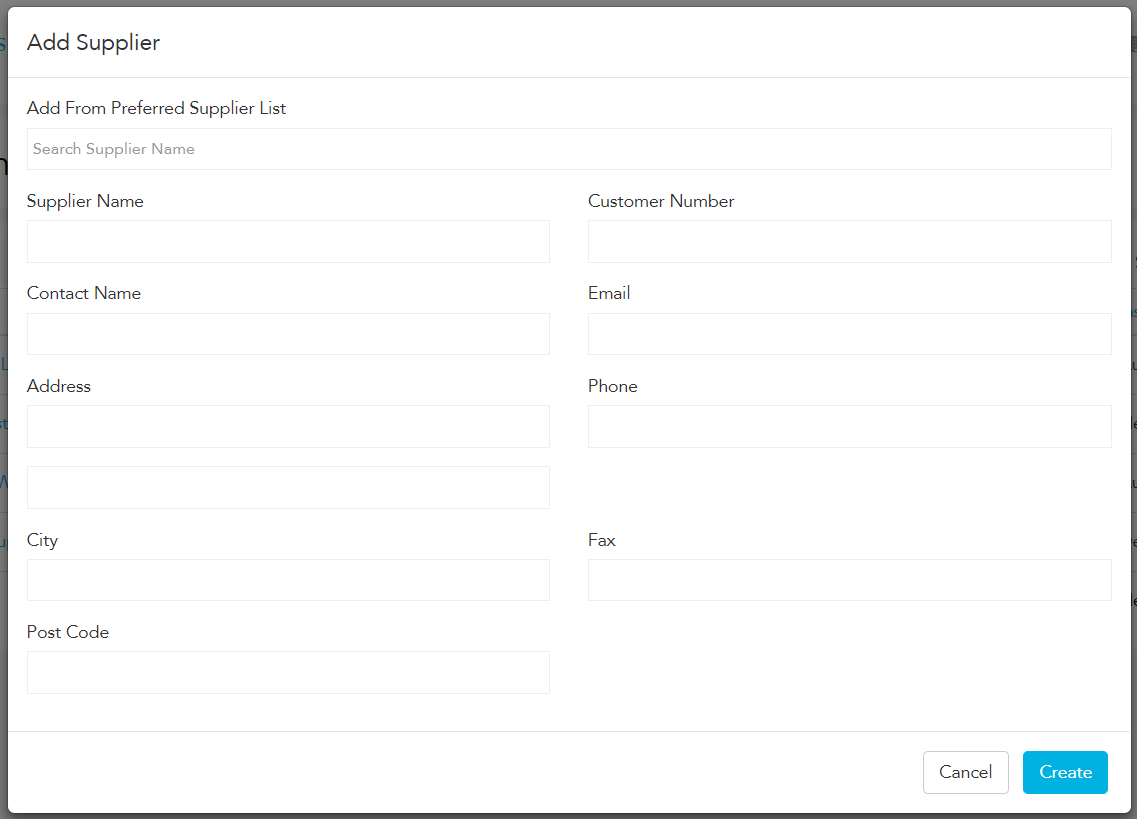 Other articles and resources that you might find useful.