You need Time permission to view and edit the timeclock and Salary permission to be able to view payrates. If you don't have access to this module, ask someone with Managers permission to update your user permissions.

You can setup your timeclock to automatically round to the nearest five, ten or fifteen minutes under your account settings.
The timeclock feature on Loaded enables you to view which of your staff are currently working (clocked in), as well as providing reports on all the shifts actually worked on a specific day, week or month.
You can view these reports by day or by staff member and once all shifts are finalised, you can export the data to your payroll software.
Staff Clocks
The time clock shows you all the clocks for a specific period, as well as who is currently clocked in. You can edit or delete your clock times and dates and also check a list of any edits that have been made. You can add a staff members shift directly to the timeclock page if for any reason they have not completed this via the timeclock.


Punches by Day Report
The Punches by day report breaks down all your staff clocks into a specific area (for example bar/security/kitchen) for a specific day, week or month. The report also has a total at the bottom so you can see your total wage cost for each role in your business.

Punches by Staff Report and Export to Payroll
This report gives you all completed shifts, broken down per staff member. This is effectively an employee timesheet, totalling the staff members shifts for the payroll period. Once you are happy with the shifts and export the data to your payroll software using the 'Export' feature.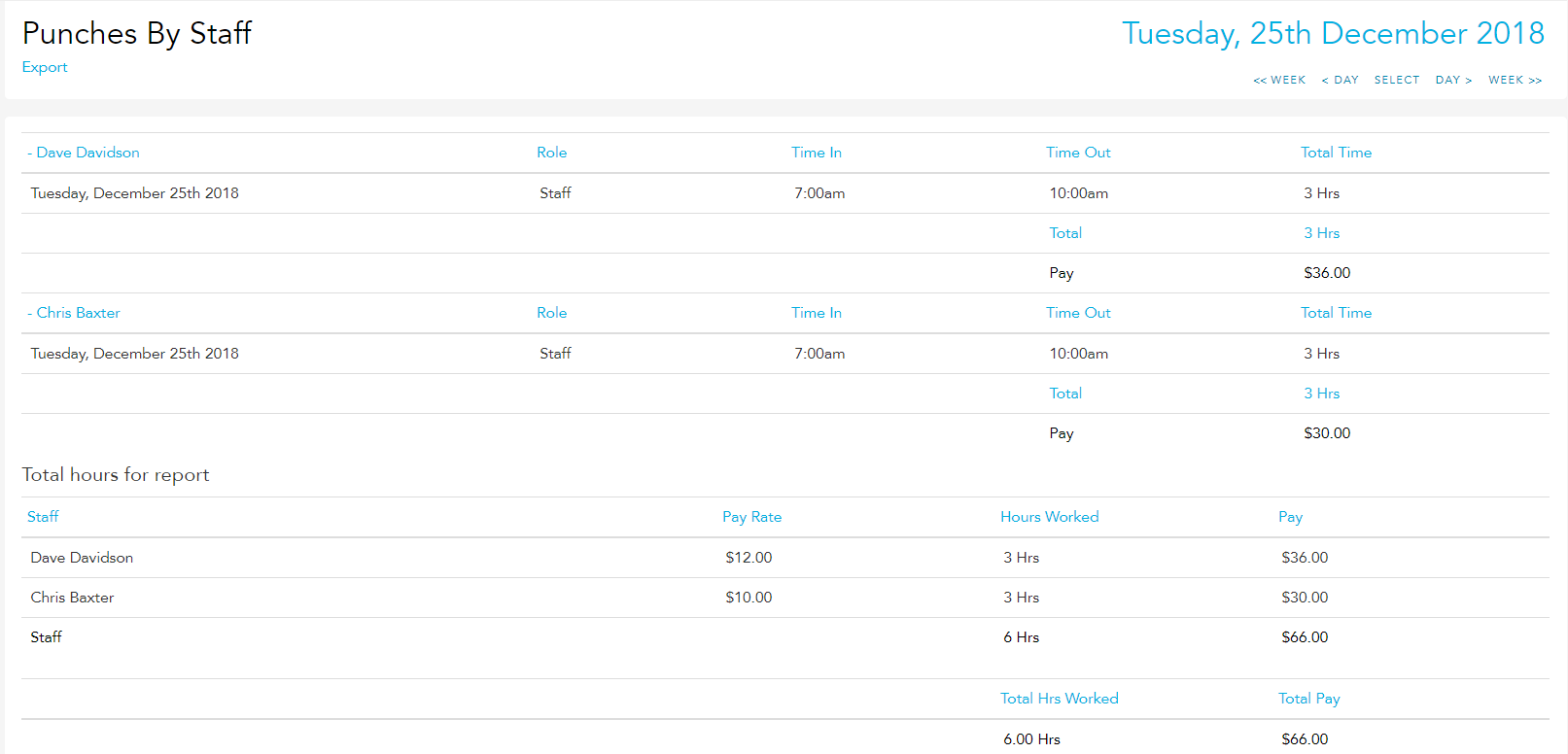 Other articles and resources that you might find useful.