You need Stock permission to view this report. If you don't have access to this module, ask someone with Managers permission to update your user permissions.

You need to have started receiving purchase orders before you will have information available in this report.

The data from this report uses the invoice date rather than the date the invoice was received.
To access head to Stock and then Reports, Orders By Item.
This will bring up a report of all stock items that have been received via purchase orders and credit requests. Please note the default for this report is to show all data from the current week.

To edit the date view click Select.

Select a period type, Day, Week, Month or Custom, and select a start & finish date if needed, then click Apply.

The report will update to show data from the selected dates.

To see more information on each item in this report click Expand All, the report will then show you the purchase orders associated with each item within this report.

Clicking Show Unpurchased Items will give you a list of all items you have in your stock system. Ones that have been ordered will be highlighted blue.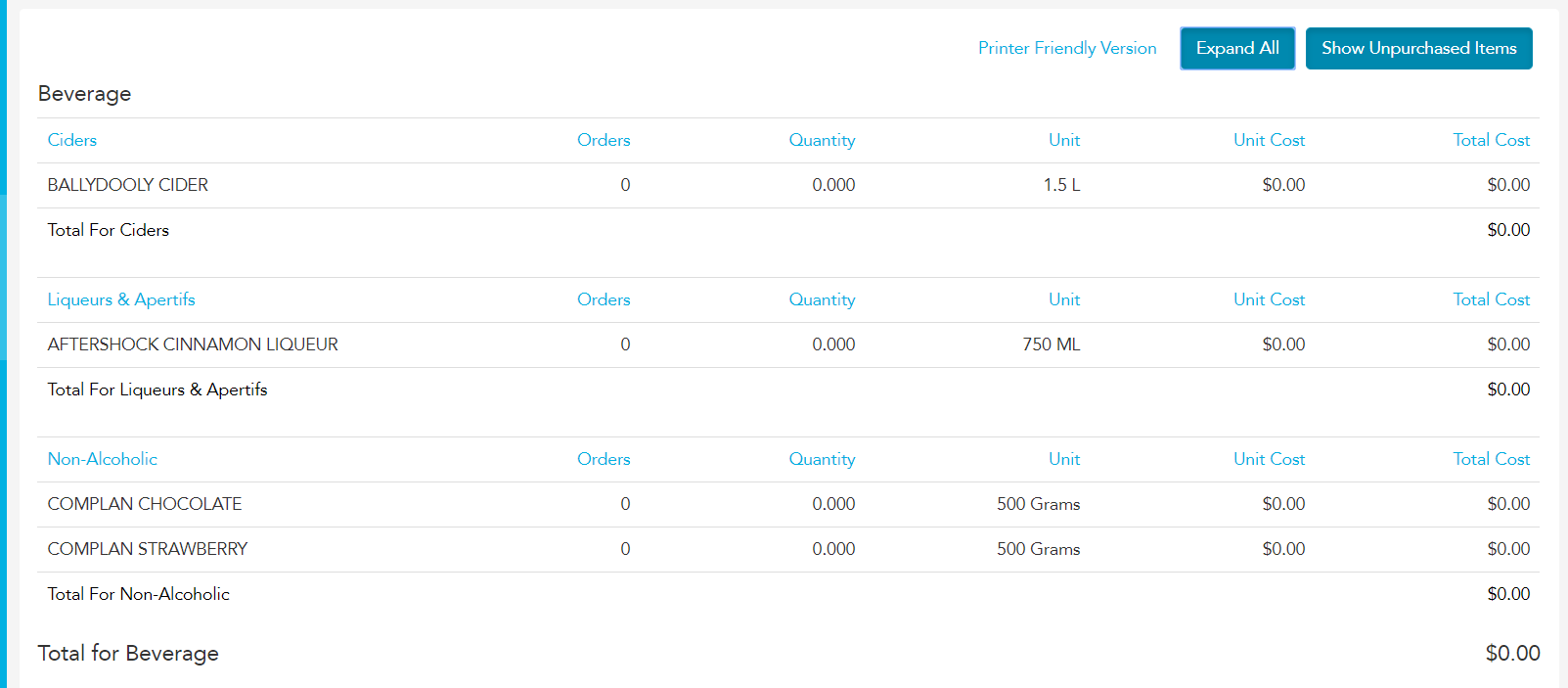 Other articles and resources that you might find useful.