The most common reason a staff member won't show up in the time clock area of Loaded even though they are clocking in on your POS is that you have not linked the staff member in Loaded with the staff member in your POS.
Here is how you can check:
Navigate to Time, Manage then Staff Members;

Search for the staff member and look under the POS staff member field to see if it's linked;

If the staff member is not linked to the POS you will see Not linked listed;

If this is the case you will need to link it to a relevant staff member from your POS:
1. Click on More next to the staff name;
2. On the Basic tab scroll down and find & select the correct staff member under the POS Staff Member field;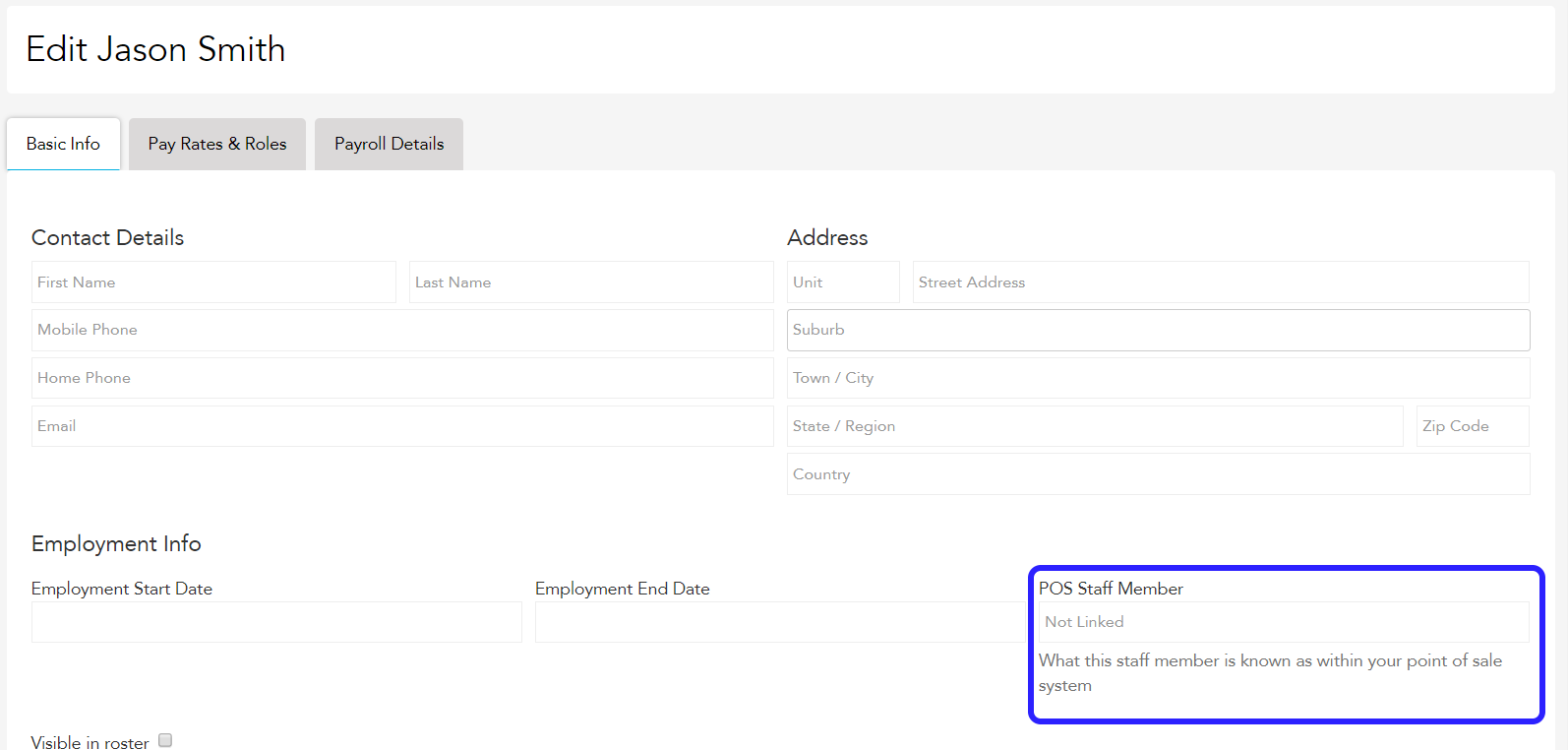 If the staff member is linked to your POS but still doesn't show up in your Timeclock, please contact support.
My staff members do not show up in the POS Staff Member list?
If you followed the steps above but could not find a necessary POS staff member in the list, it's possible that this person is linked to a deleted employee in Loaded. This mostly happens when instead of setting up a new employee on the POS you edit the old one.
1. In order to fix it click the "Show deleted employees" checkbox:

2. Check that list to find the necessary POS employee. Please note that often the name of a Loaded employee and the name of a POS employee don't match in these cases so you would need to use the "Search on the page" feature of your browser rather than the text field on the top of the list.
you could switch to 100 in the "Per page" selector to speed up the search

3. Once you've found the POS staff members among the Deleted employees, click on More next to the staff name, on the Basic tab scroll down and select "Not Set" under the POS Staff Member field;
4. Now the POS staff member is available for linking to Loaded staff member (or for copying from POS) and you can follow the steps from the upper section of this article to resolve this problem.
Other articles and resources that you might find useful.
How to add a new staff member to your company