You need Time permission to view and edit the roster and time clocks.

You'll need Salary permission to be able to view pay rates. If you don't have access to this module, ask someone with Managers permission to update your user permissions.
When setting up your staff lists in Loaded you can select the remuneration type for each staff member,
Hourly rates will be applied using the following formula,

Hourly Rate x Hours Worked
Salaries are entered at their per annum rate, Loaded will then calculate the weekly total & evenly apply the cost across the hours rostered for the week. The rostered cost and shifts are also used for a salaried staff members actual hours worked so that they reconcile with what you pay them in payroll each week.
Below, Bar Guy has a salary assigned in his staff account

Therefore, he gets paid $1,000 a week & we can see that cost is evenly split across his rostered shifts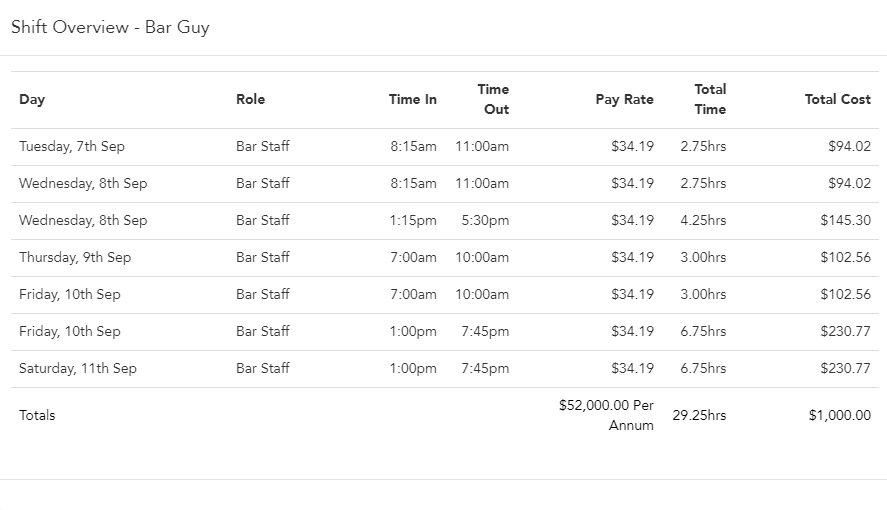 We can also see he has the same allocation of hours & cost in our Punches By Staff (actual wage cost) report

It is possible to have salaried staff members clock in and out and monitor their hours worked in the Edit Clocks area, but these will not flow through to the punched by day or punches by staff report.
Other articles and resources that you might find useful.